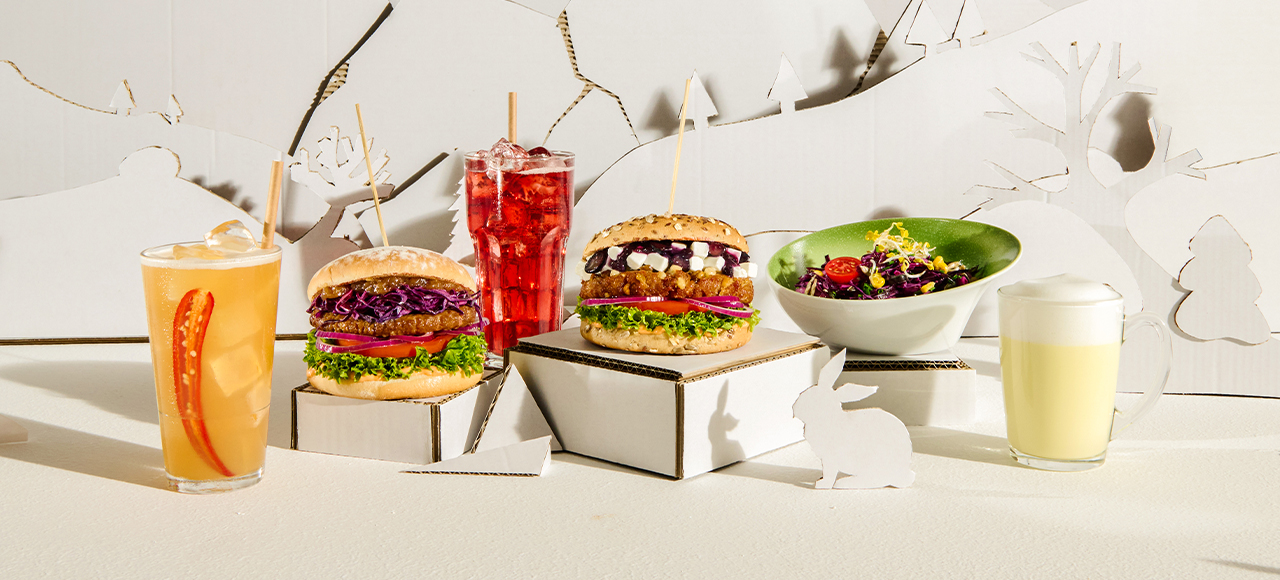 Welcome in Winterwunderland!
Two new burger creations, a winter salad and three delicious drinks await you, whether warm or cold, to put you in a wintery mood. The scent of red cabbage, fruity blueberry compote, turmeric or aromatic punch will provide pleasant moments of enjoyment!
What could be better than spending quality time with your loved ones in our Burgergrill?
We look forward to seeing you!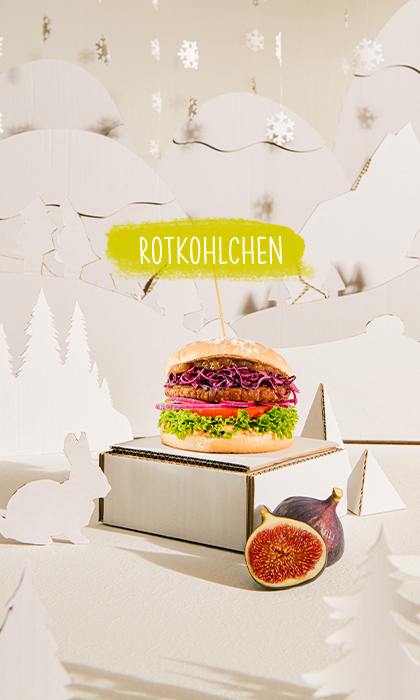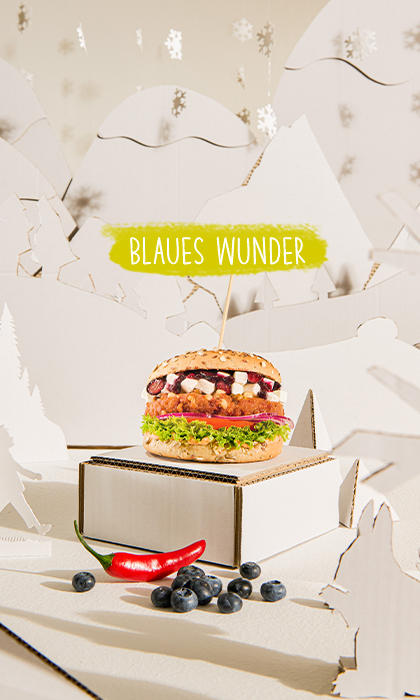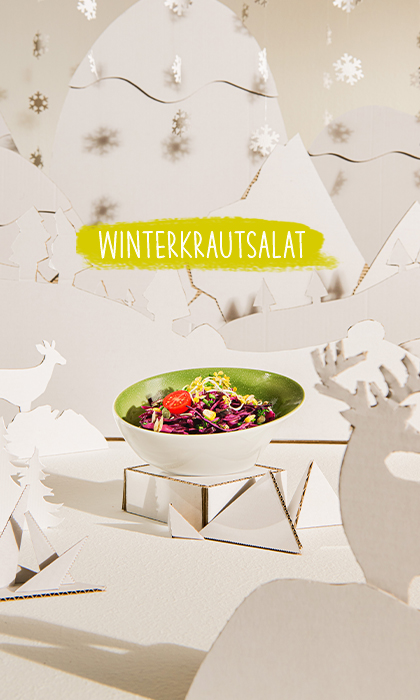 ROTKOHLCHEN
Burger with a mix of juicy turkey and beef, served with winterly red cabbage salad, seasoned with fig sauce.
-
BLAUES WUNDER
Walnut vegetarian burger2,3, served with creamy goat's cheese and a fruity and spicy blueberry and chilli compote.
-
WINTERKRAUTSALAT
Delicious red cabbage salad with aromatic shoots, fresh chives and crunchy grains.
-
2 = contains antioxidants, 3 = contains preservatives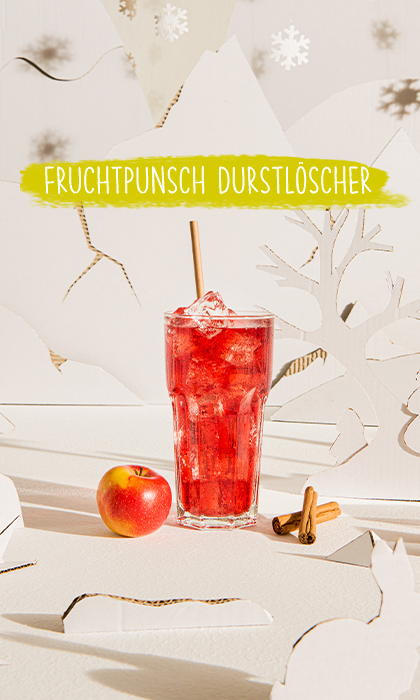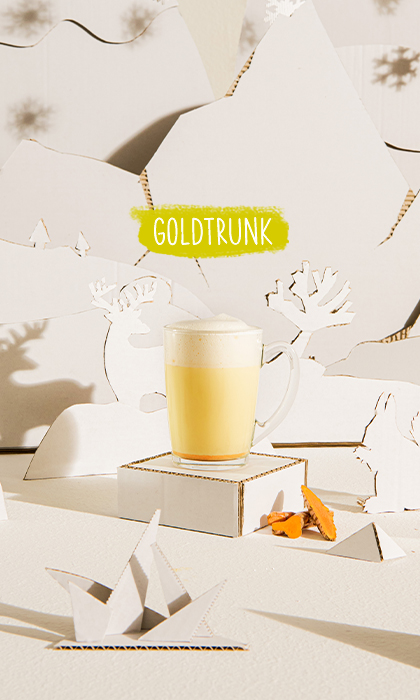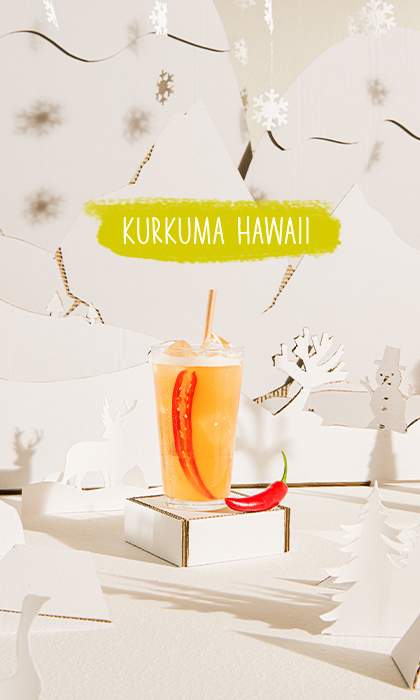 FRUCHTPUNSCH DURSTLÖSCHER
Fizzy thirst quencher, with soda and winterly non-alcoholic punch.
-
GOLDTRUNK
Aromatic turmeric with hot, frothy milk. Also available with plant-based milk alternative.
-
KURKUMA HAWAII
Exotic cocktail with Belsazar Rosé, invigorating turmeric, gin, spicy chilli pepper,ginger syrup, refreshing lemon and sweet pineapple juice.
ENJOY THE WINTERWUNDERLAND IN OUR BURGEGRILL
ENJOY THE WINTERWUNDERLAND AT HOME